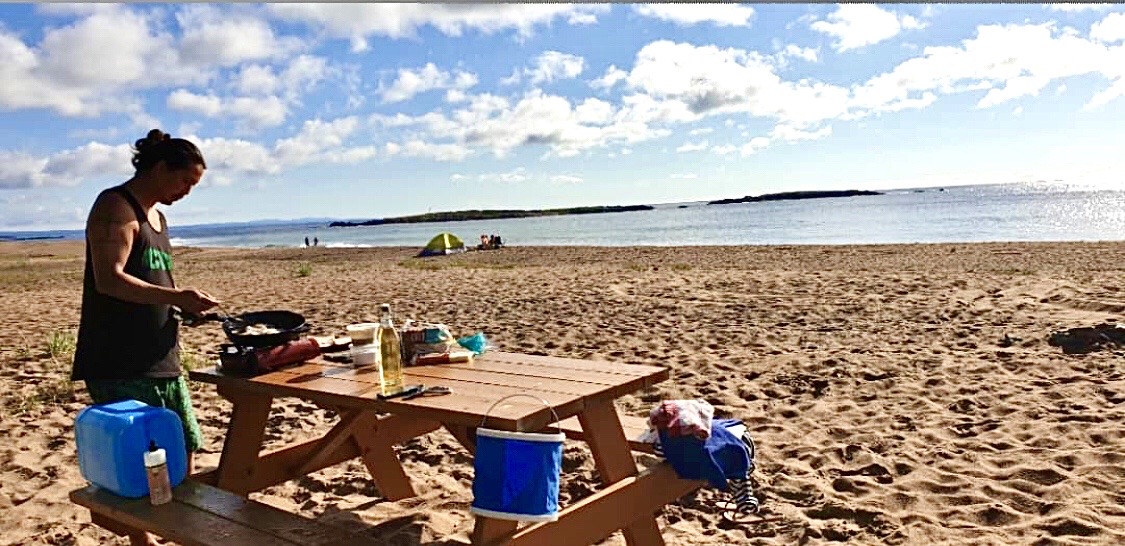 Cooking on the road is fun in a lot of ways, but it has its challenges.
Finding a cozy and quiet place to cook and eat is one of those challenges. Washing dishes is another. Imagine washing dishes with only cold water that comes from a 25L jug, which means there's no water pressure. Luckily, we found some great biodegradable dish soap.
We've eaten mainly in park recreational sites, rest areas, and campsites. Most of our meals have been around a fire, and have often incorporated cooking on a fire as well, which was our favorite way to cook.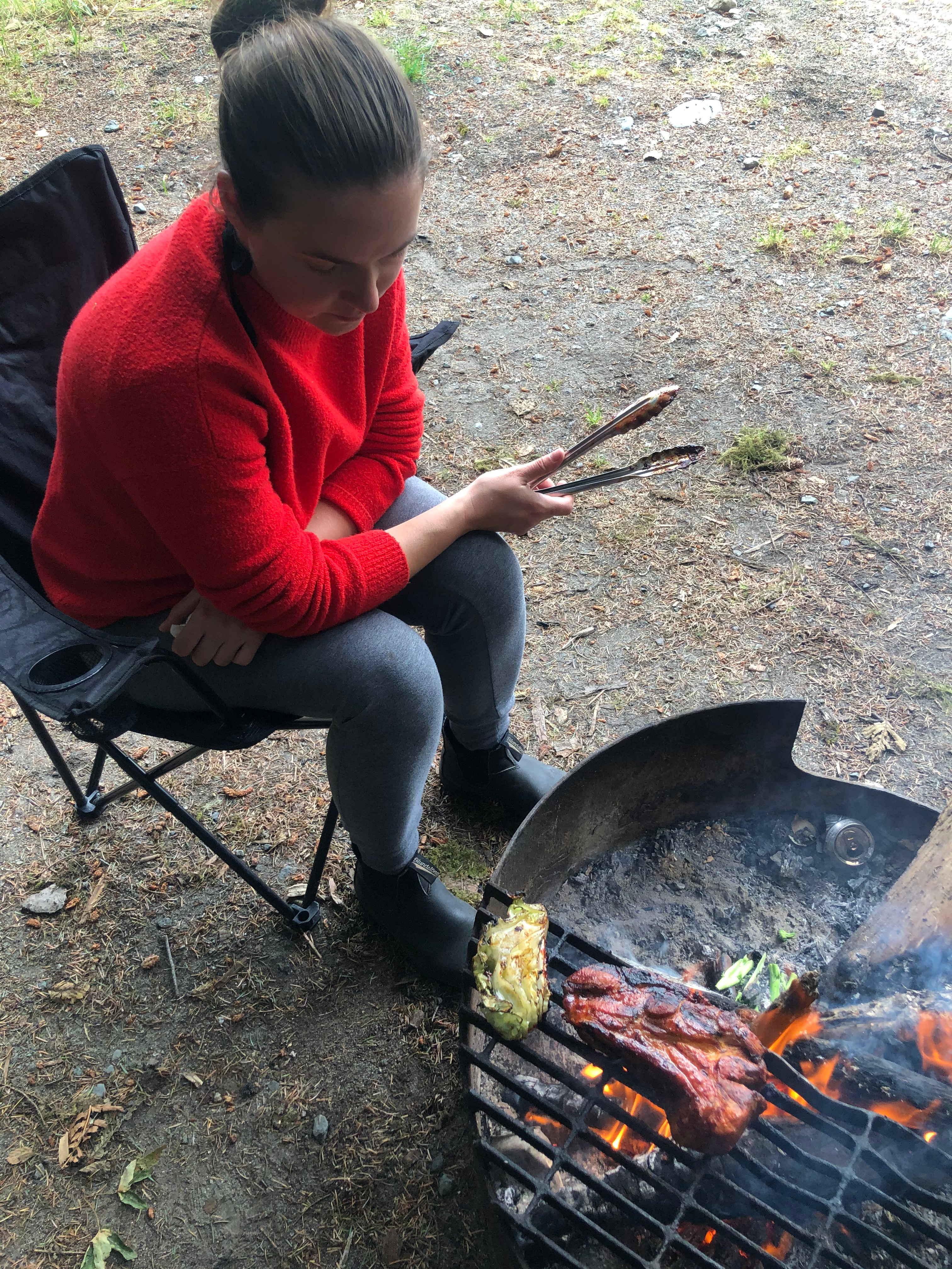 Some days we feel lazy, so we will make cup noodles. Other days, a bit more time is taken into cooking. But the amount of dishes to clean is always a key player in the food we decide to make. Planning out exactly what utensils you will need to make the meal, and how you can be creative to cut down on the tools that you need is a fun experience.

When it came to shopping, we tried to stick to a very small budget ($10 per day). Overall, with the restaurants we wanted to eat at, we didn't meet that budget, but if we took away from that, our shopping did fit what we planned.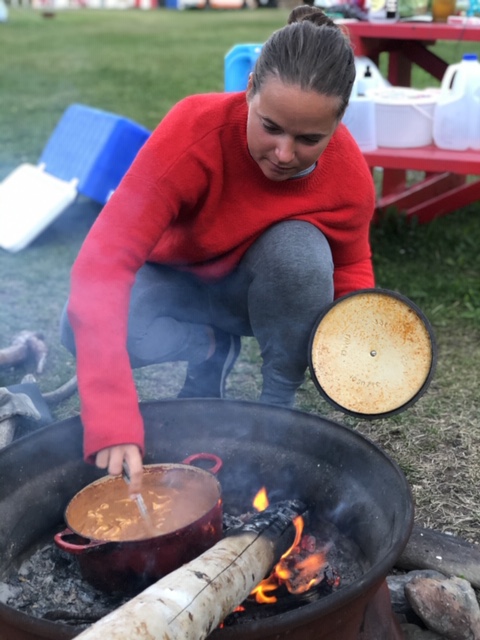 We had a cooler for our cold food, though we only bought ice on our trip. For the most part, we tried to freeze milk jugs of water at friends' houses, or just leave it without anything to keep our food cold. Therefore, we bought mainly vegetables and cured meats, and stuck to our pantry for most of our cooking. We had a large selection of beans, rice, and pasta, and also had canned sardines and tuna. Chinese sausage was one of our main proteins. Some of our other cooler staples included gochujan (korean chili paste), kewpie mayo (japanese mayo), thai green curry paste, tom yum paste, eggs, and cheese.

In regards to vegetables, for the most part, we ate cabbage and carrots, with corn and broccoli at times. Both cabbage and carrots have quite a long shelf life, so we stuck to those.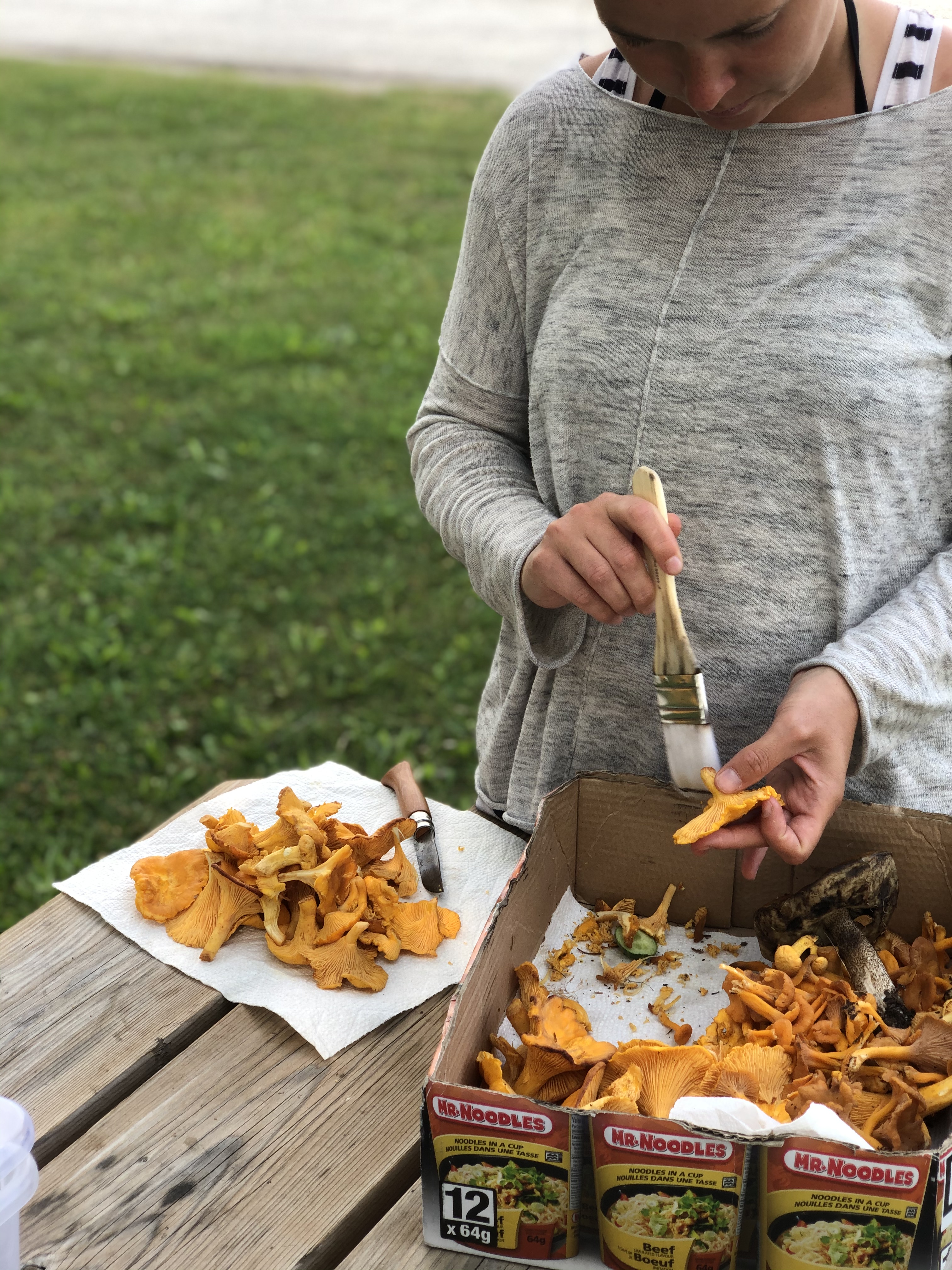 Foraging was also big for us. Whenever we could, we would go for hikes to find mushrooms and berries. Wild raspberries and blueberries were abundant in Ontario, and boletes and chanterelles were out as well.

We also snacked a lot on the road, as at times, lunch spots were hard to come by, or we just didn't feel like stopping. Chips, chocolate, and candy were our guilty pleasures.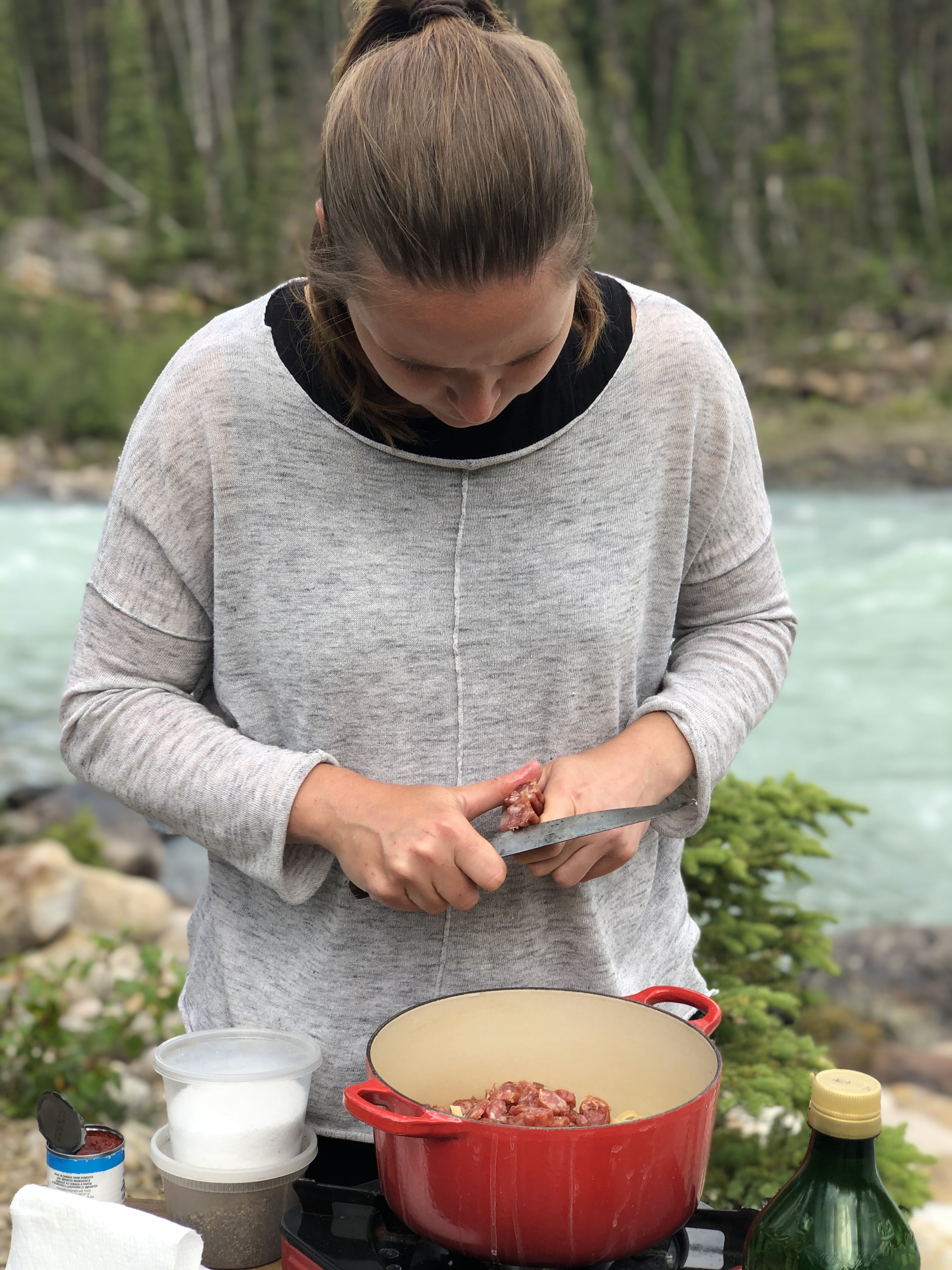 We visited restaurants mostly in Quebec. The casse croutes for poutine were our most regular stops, and we ate a lot in Montreal to treat ourselves at the end of our journey.
Here are some pictures of some meals that we have made.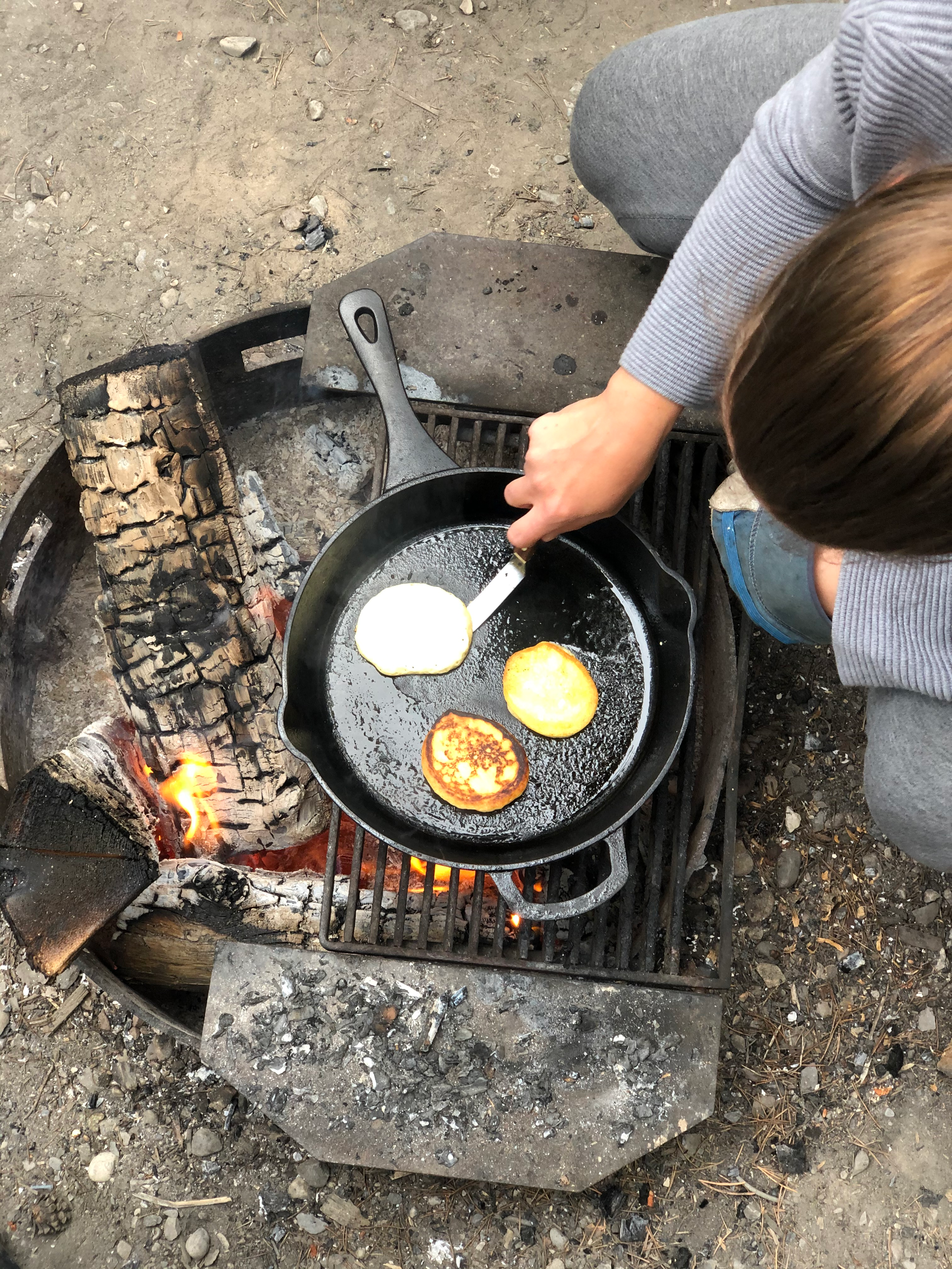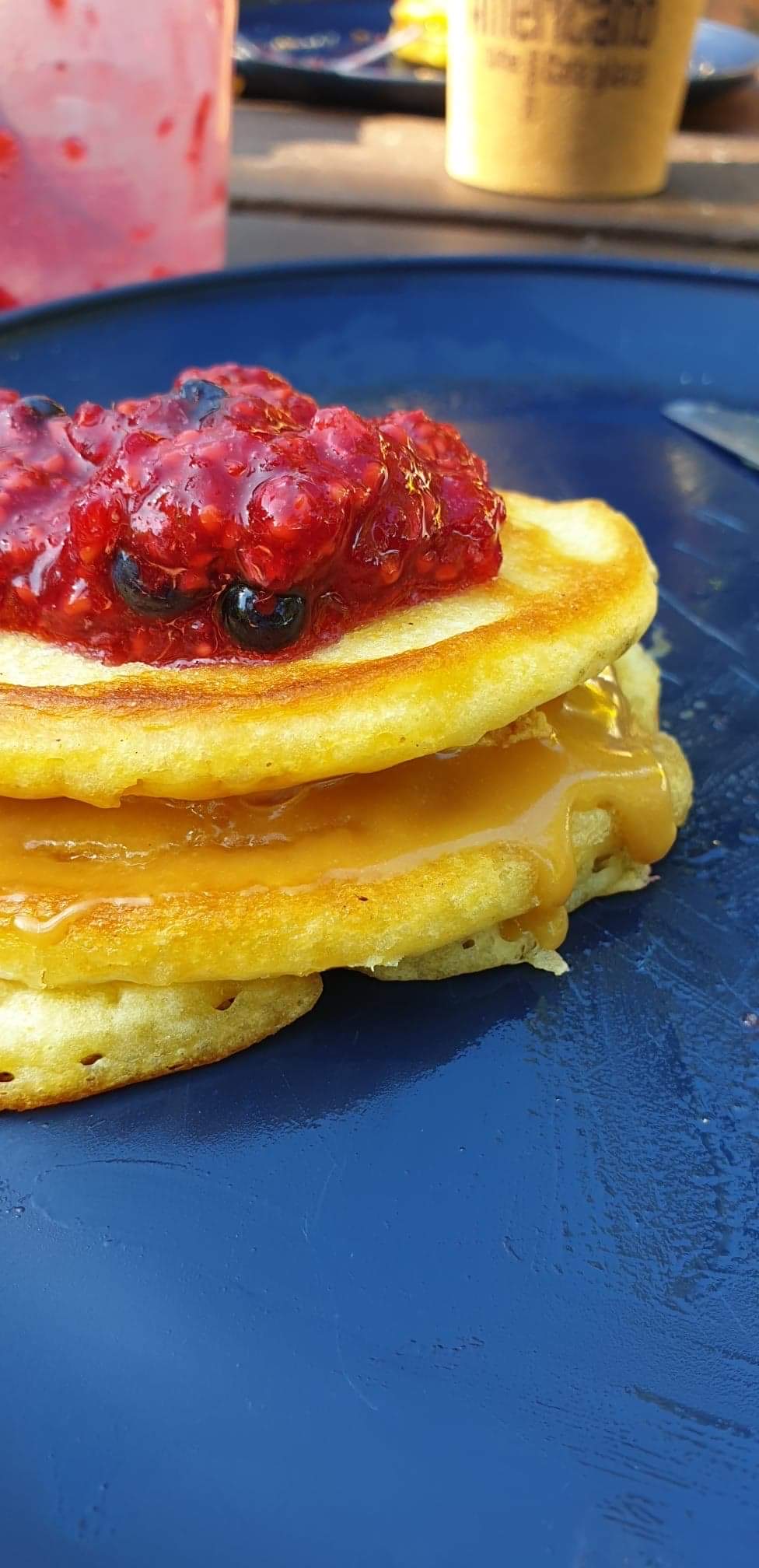 Pancakes (Aunt Jemima mix) with wild raspberries and blueberries mixed with a touch of sugar. In between the pancakes is maple butter.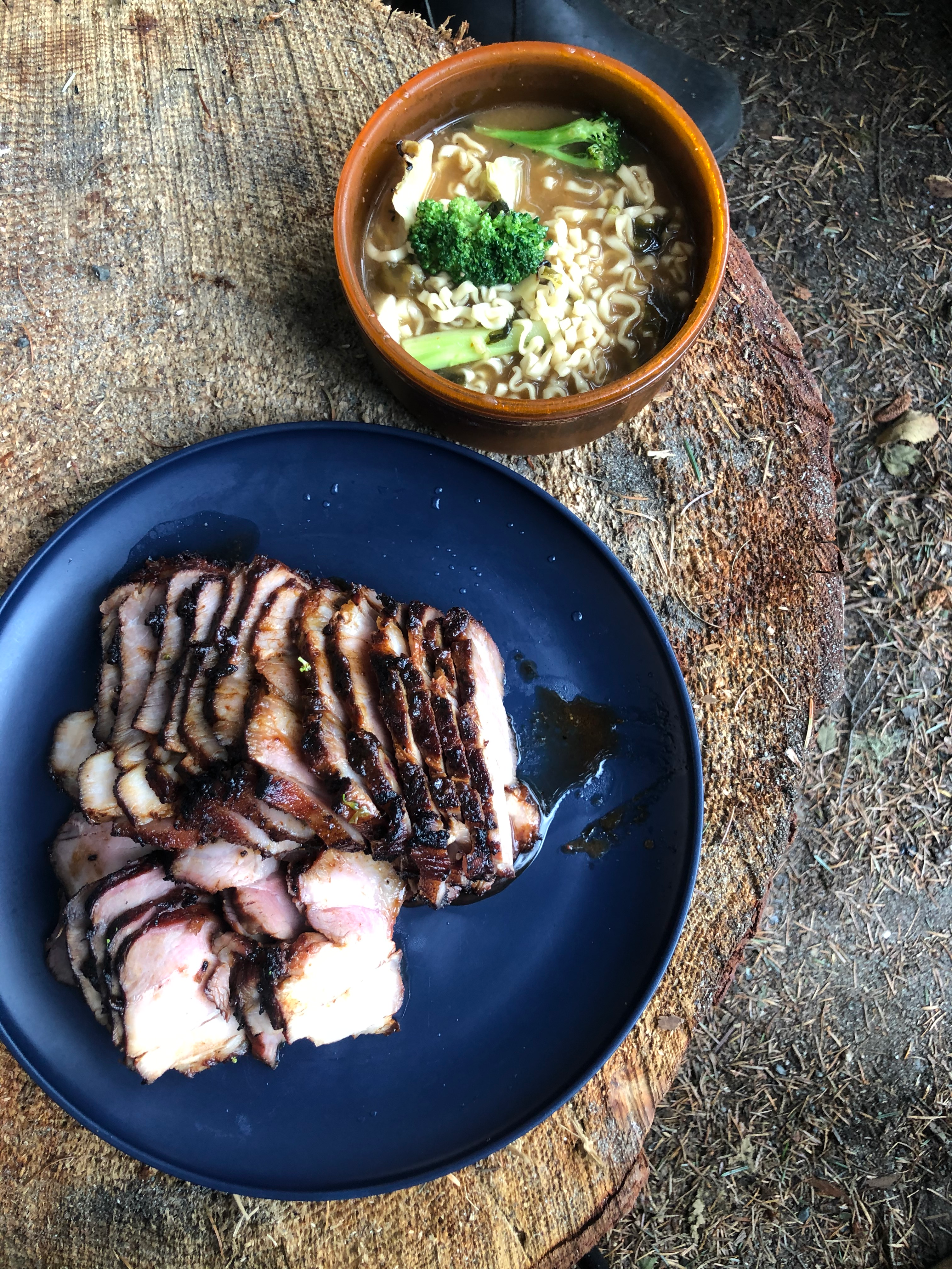 Ramen with instant noodles and a broth made from duck bones, shiitake mushrooms, and beef marrow bones (we had made the broth when we lived in Chilliwack and just took it with us). Served with broccoli and grilled pork shoulder marinated in gochujang.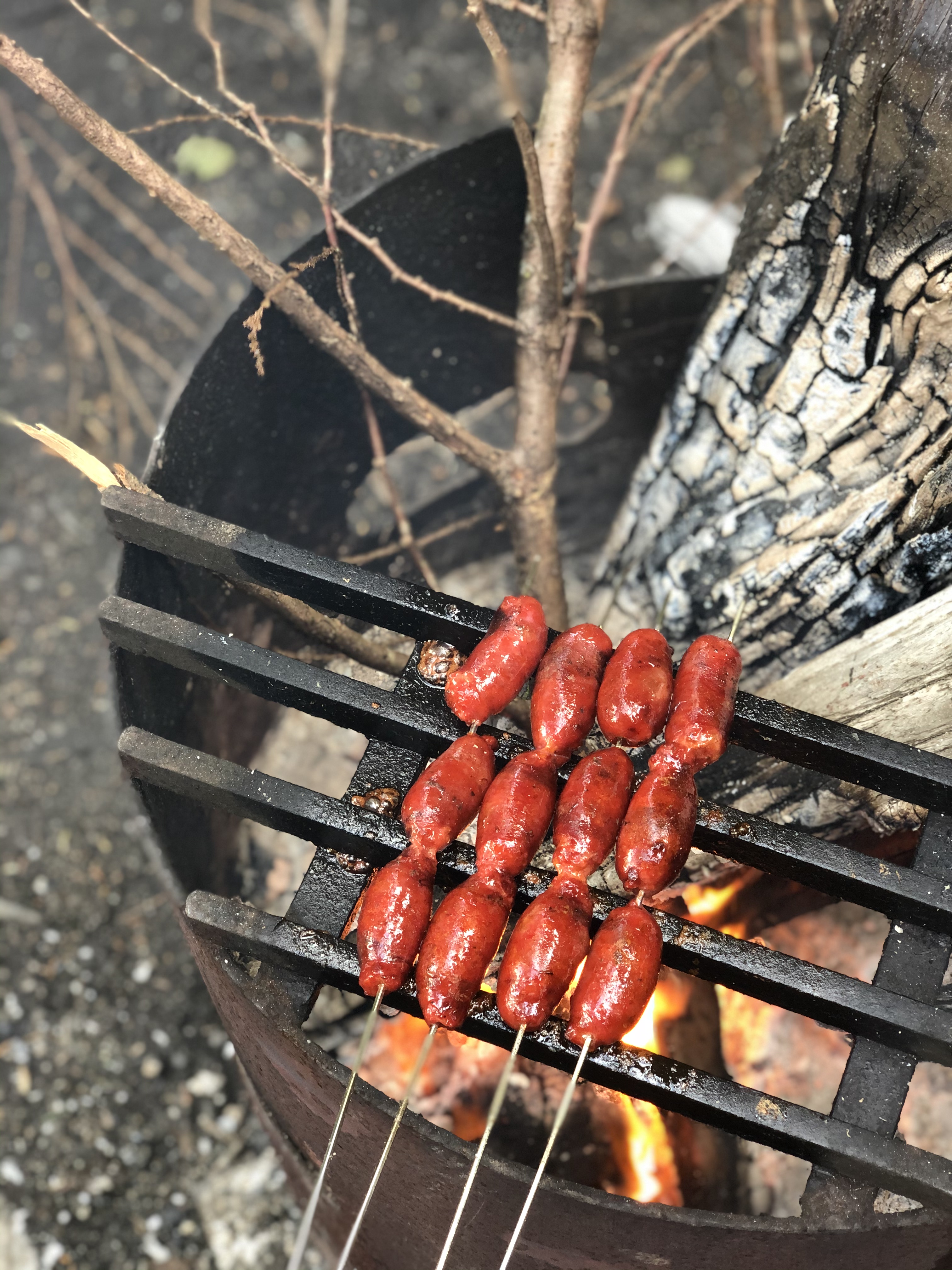 Grilled spicy longanisa sausage with grilled cabbage, broccoli, and rice made with chicken broth.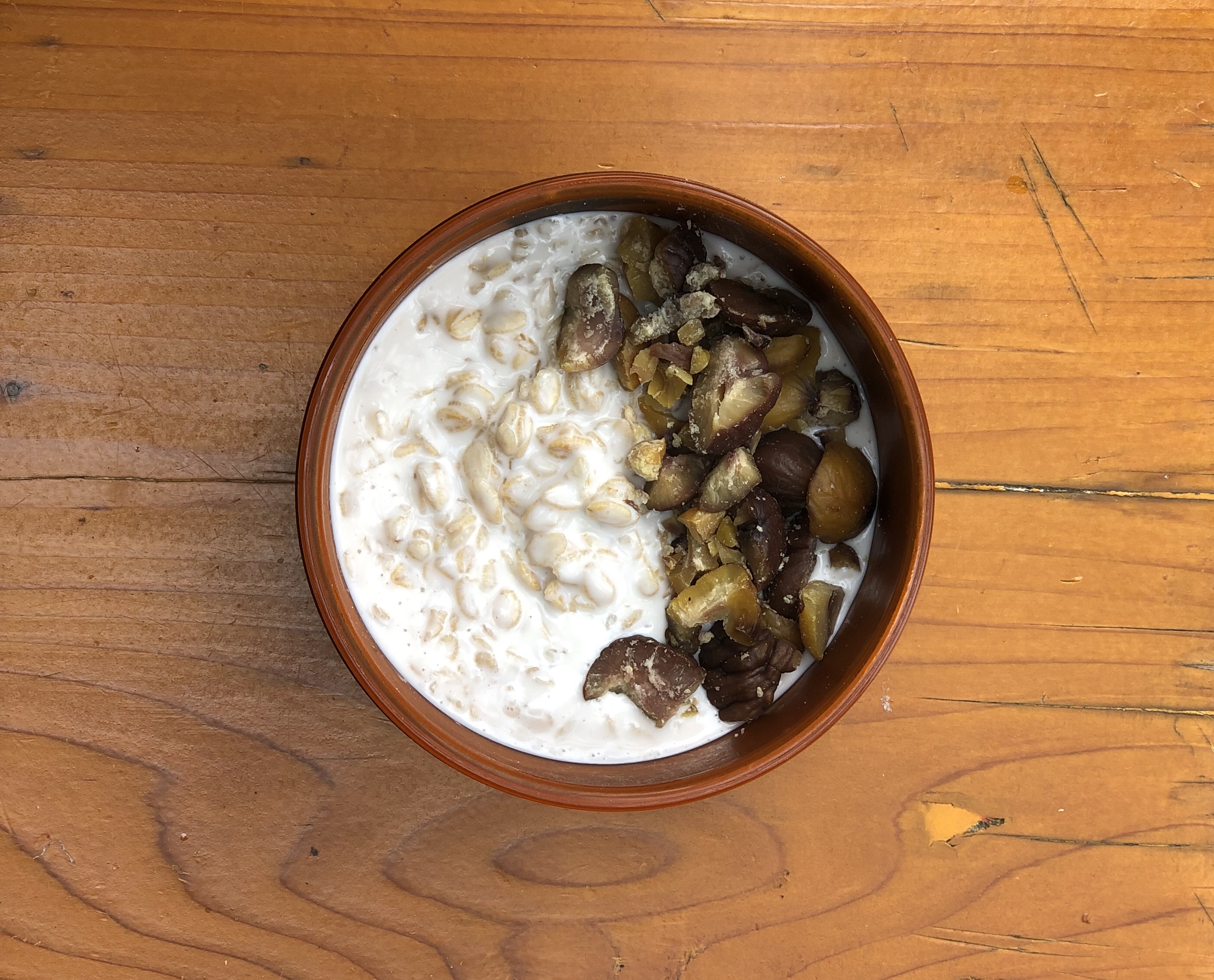 Oat porridge with coconut milk and roasted chestnuts from T&T Supermarket.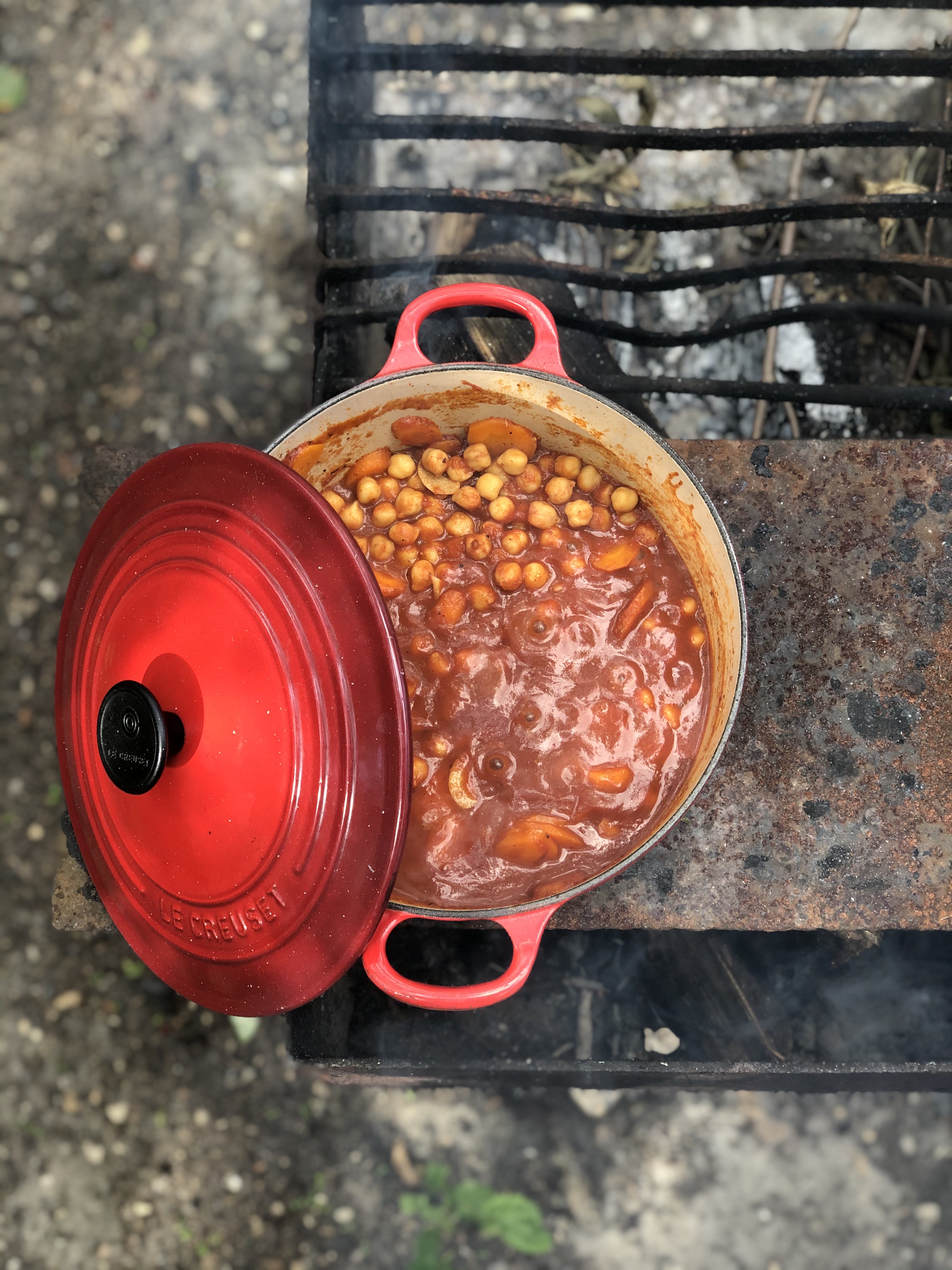 Chick pea curry, made with garam masala spice blend, canned tomatos, and carrots.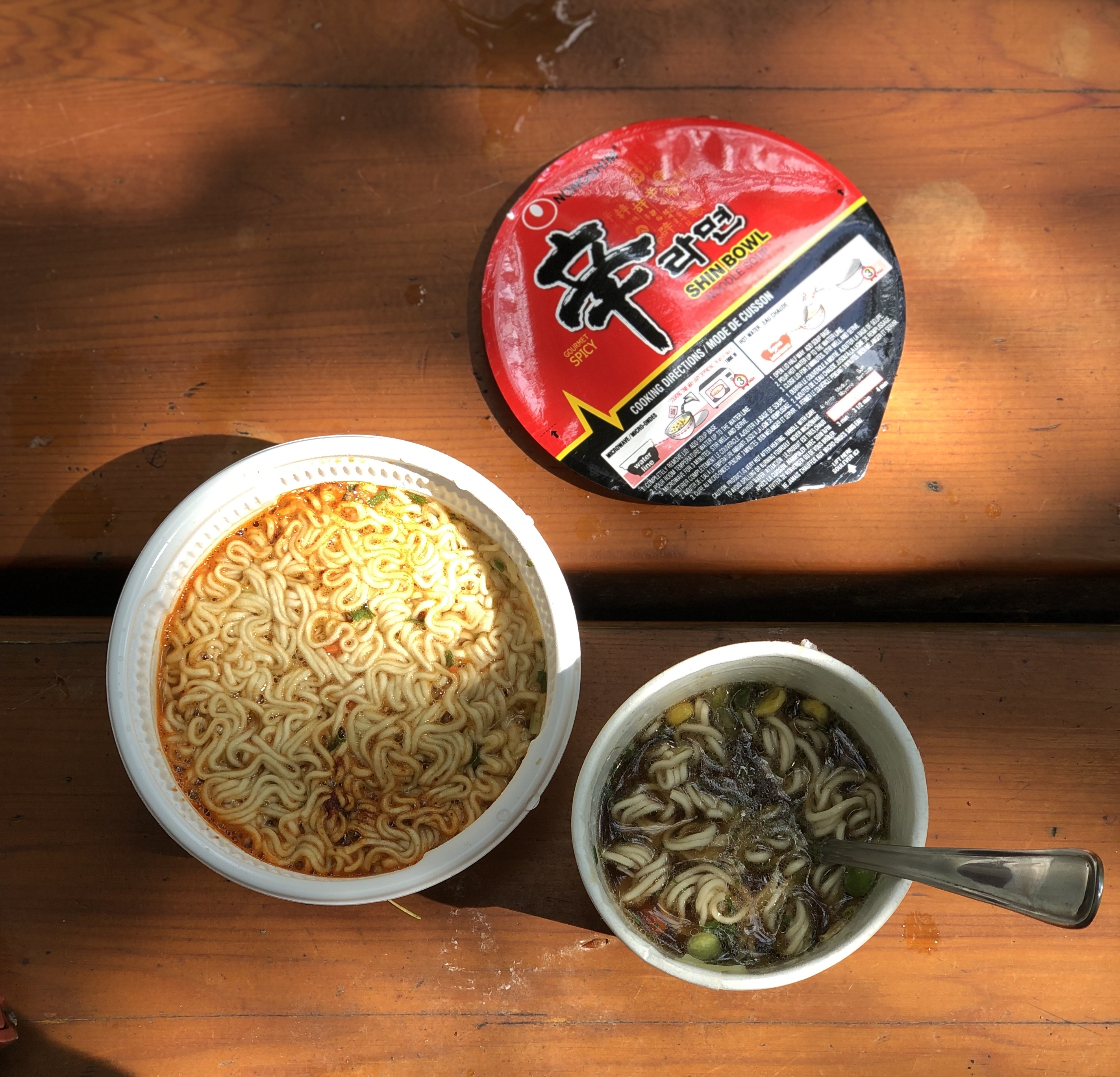 Sometimes, we made the extra effort to make something really nice. This is hand rolled ramen noodles with two broths. The first is made with kimchi that we fermented for 20 years, then dried and made into a powder, and the other is made with beef marrow bones. All jokes aside, cup noodles were definitely handy for a quick lunch.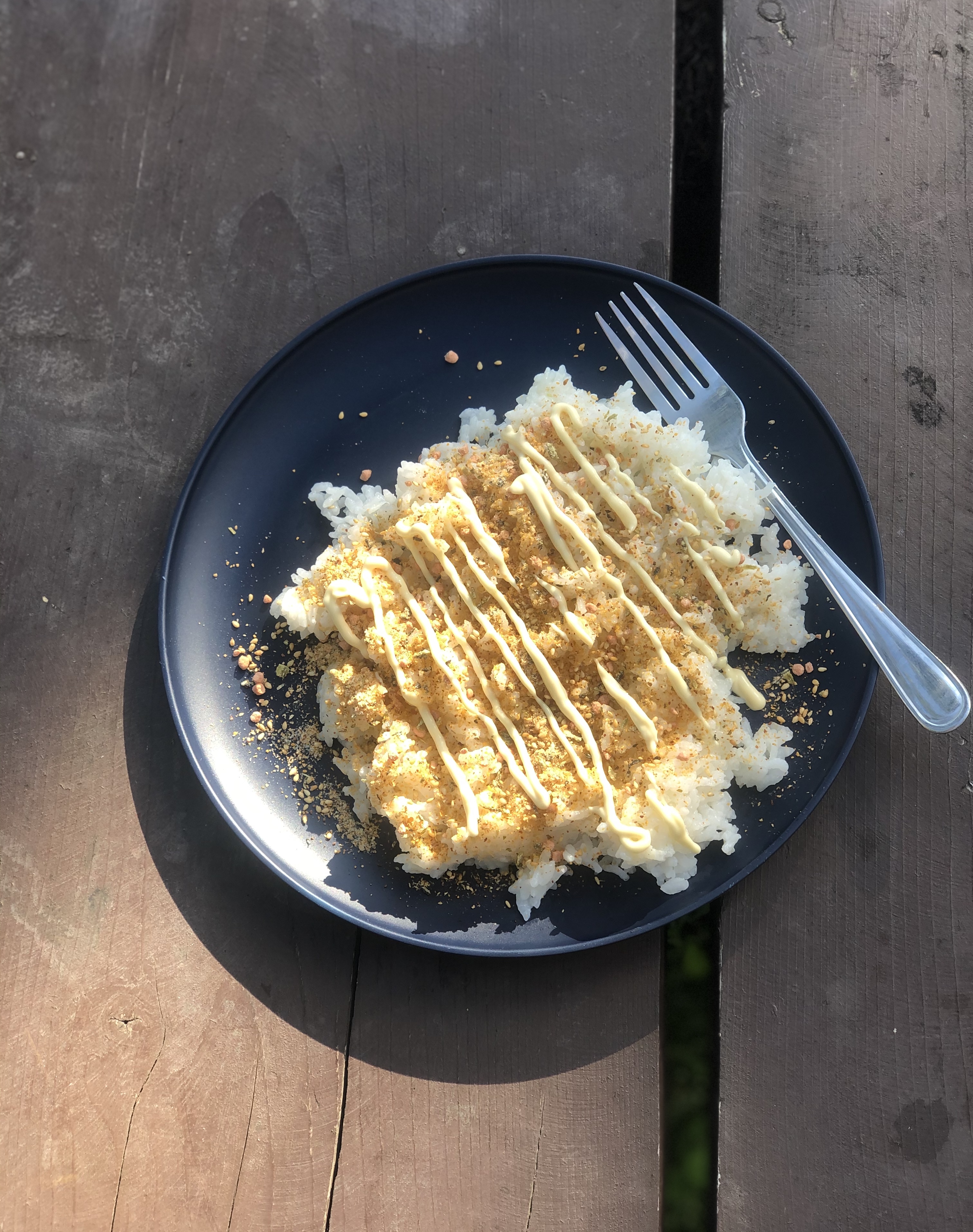 Rice with mentaiko (spicy cod roe) furikake and kewpie mayonnaise.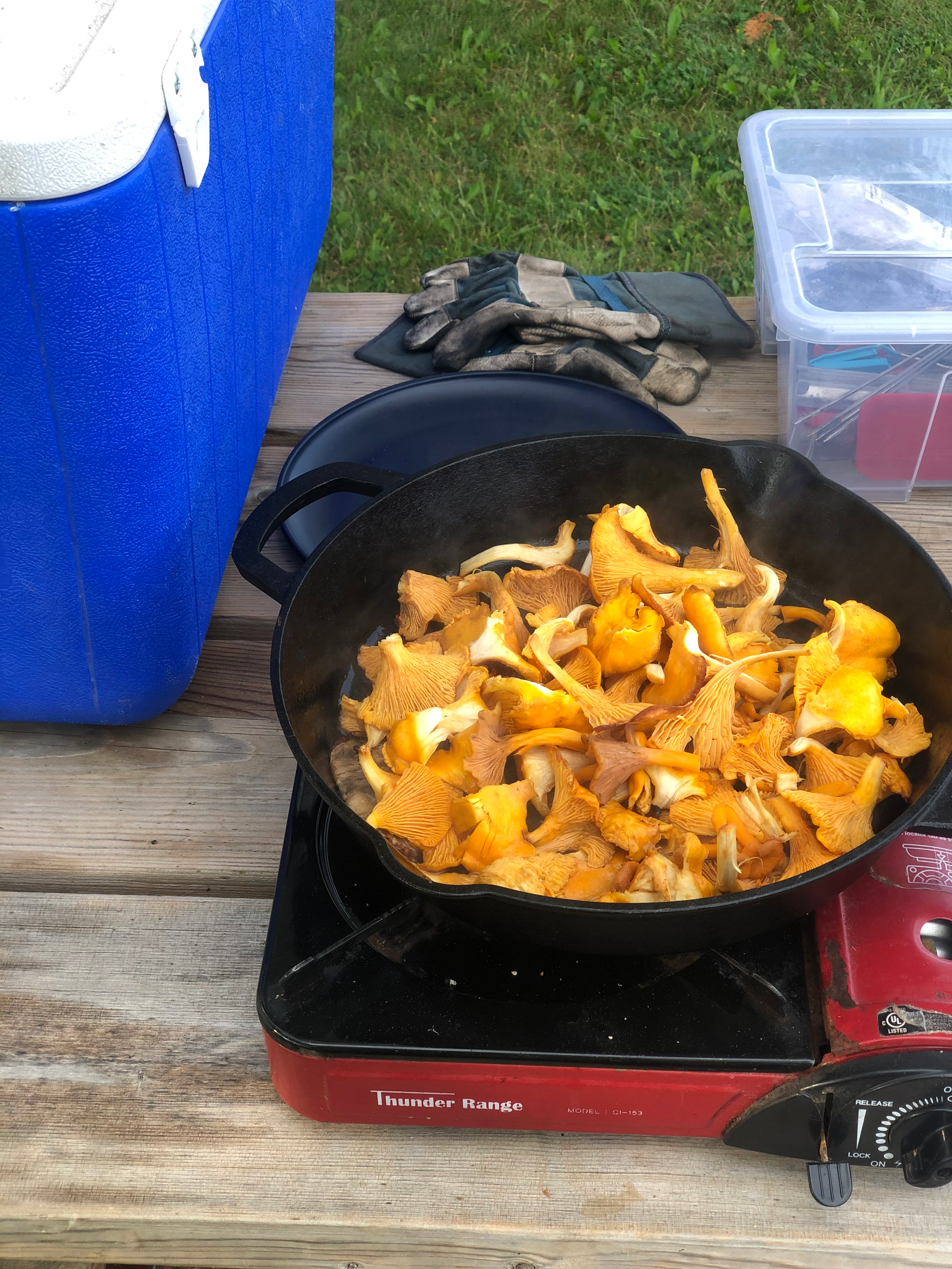 Foraged golden chanterelle mushrooms which we used for a pasta dish with butter, lemon, wild thyme, and lots of black pepper.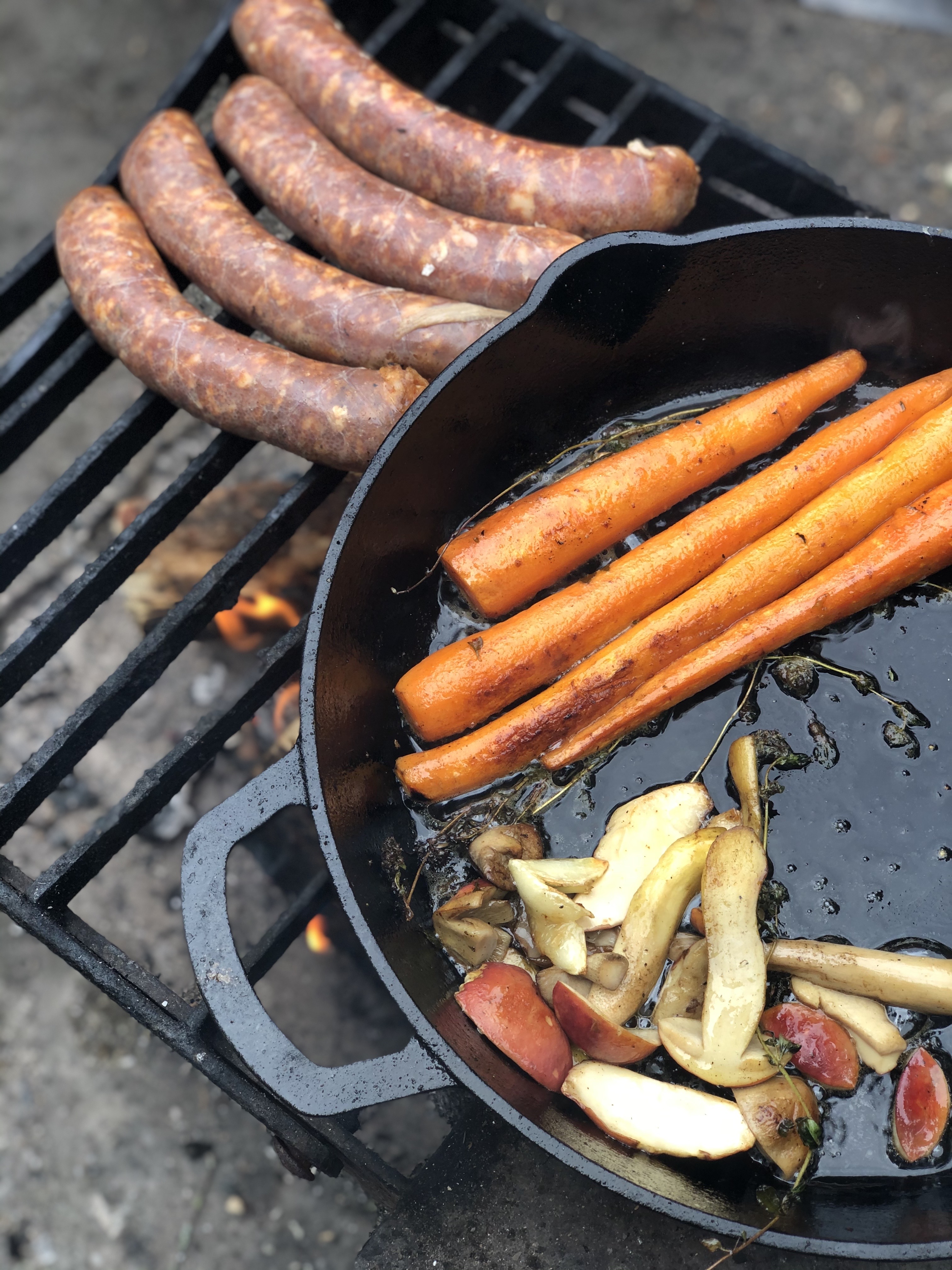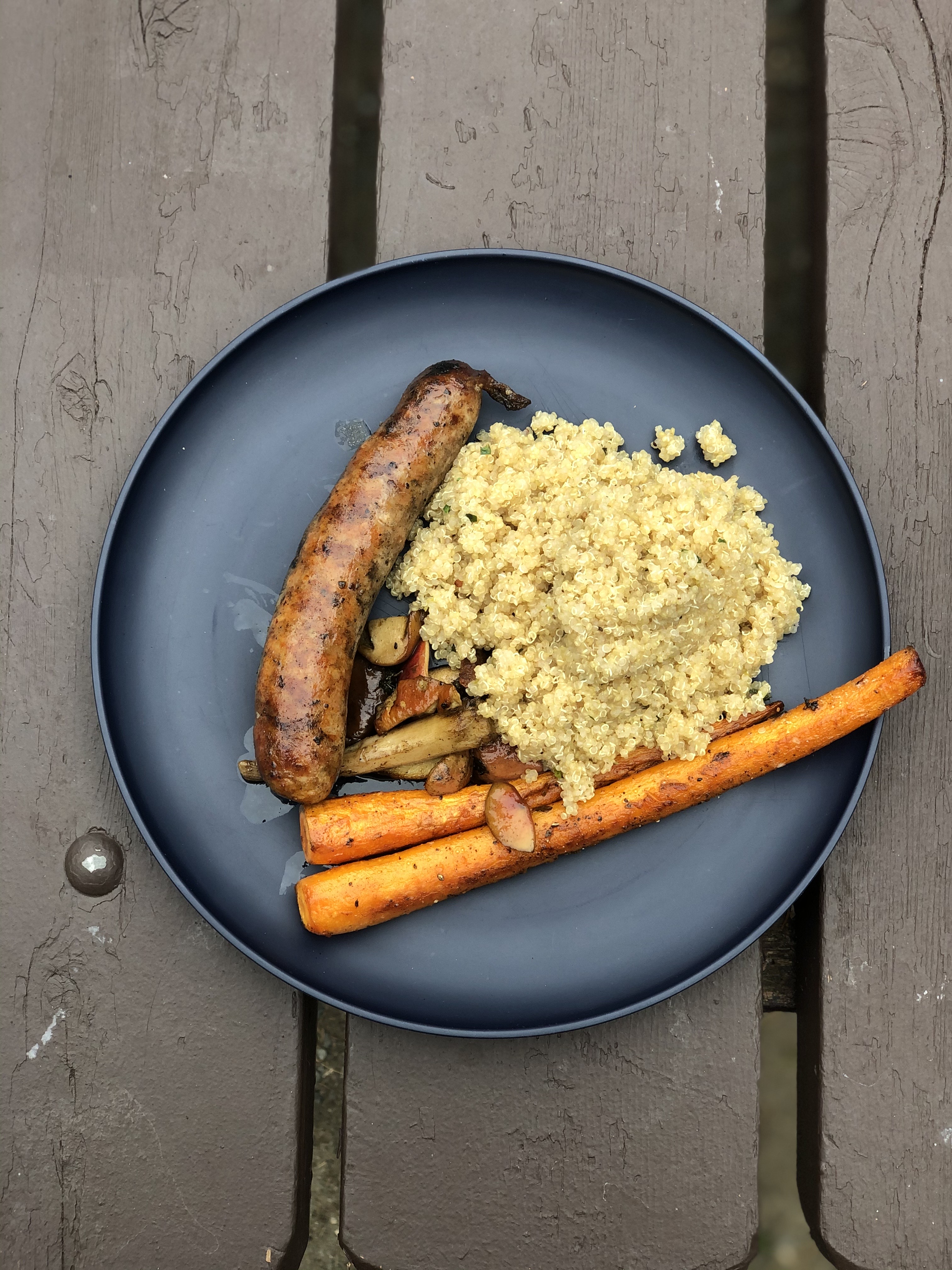 Grilled chorizo sausage with carrots roasted in brown butter, yellowfoot bolete mushrooms, and quinoa seasoned with lime and olive oil.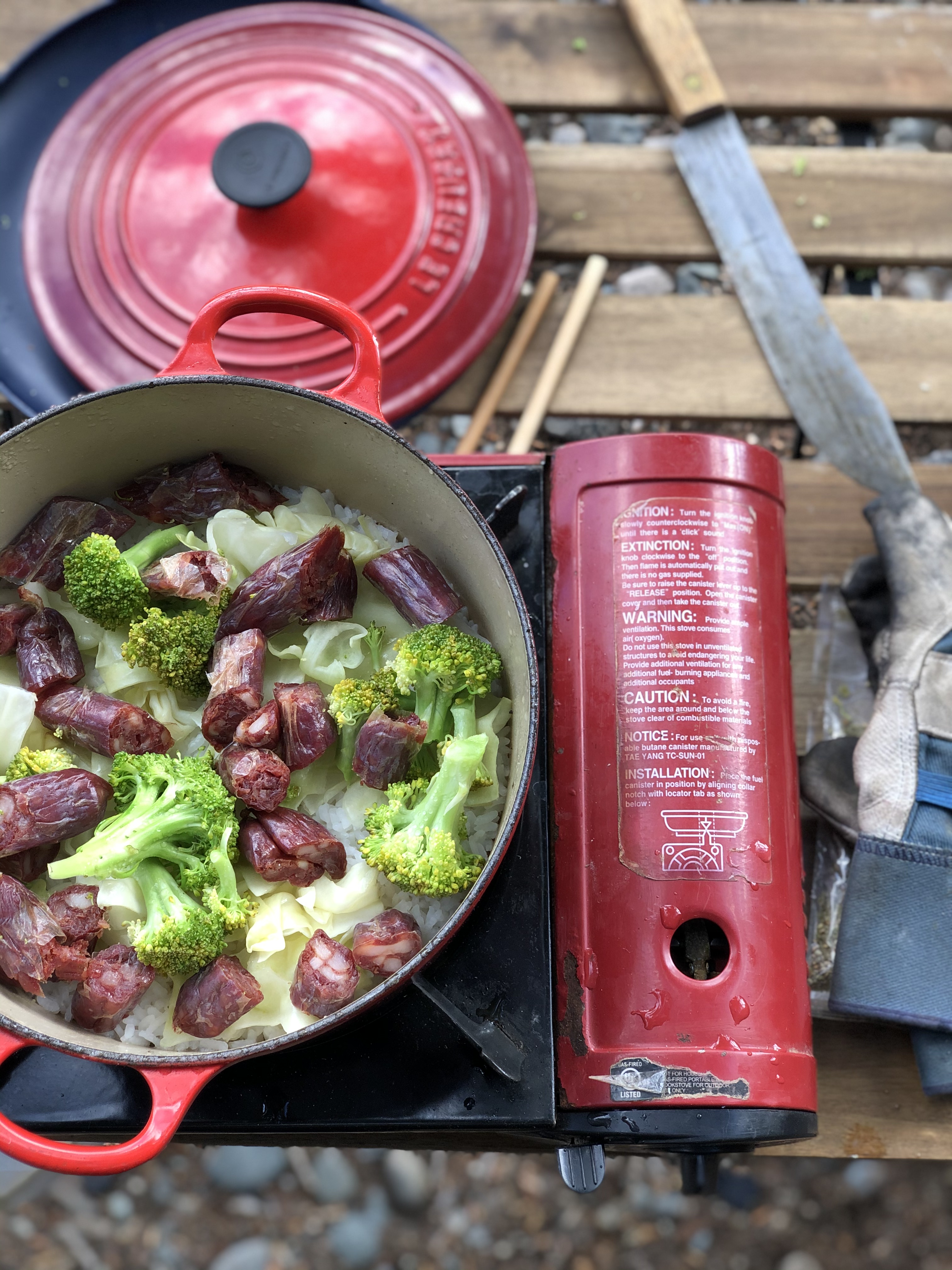 Rice with cabbage, carrots, and Chinese style chicken liver and pork sausage.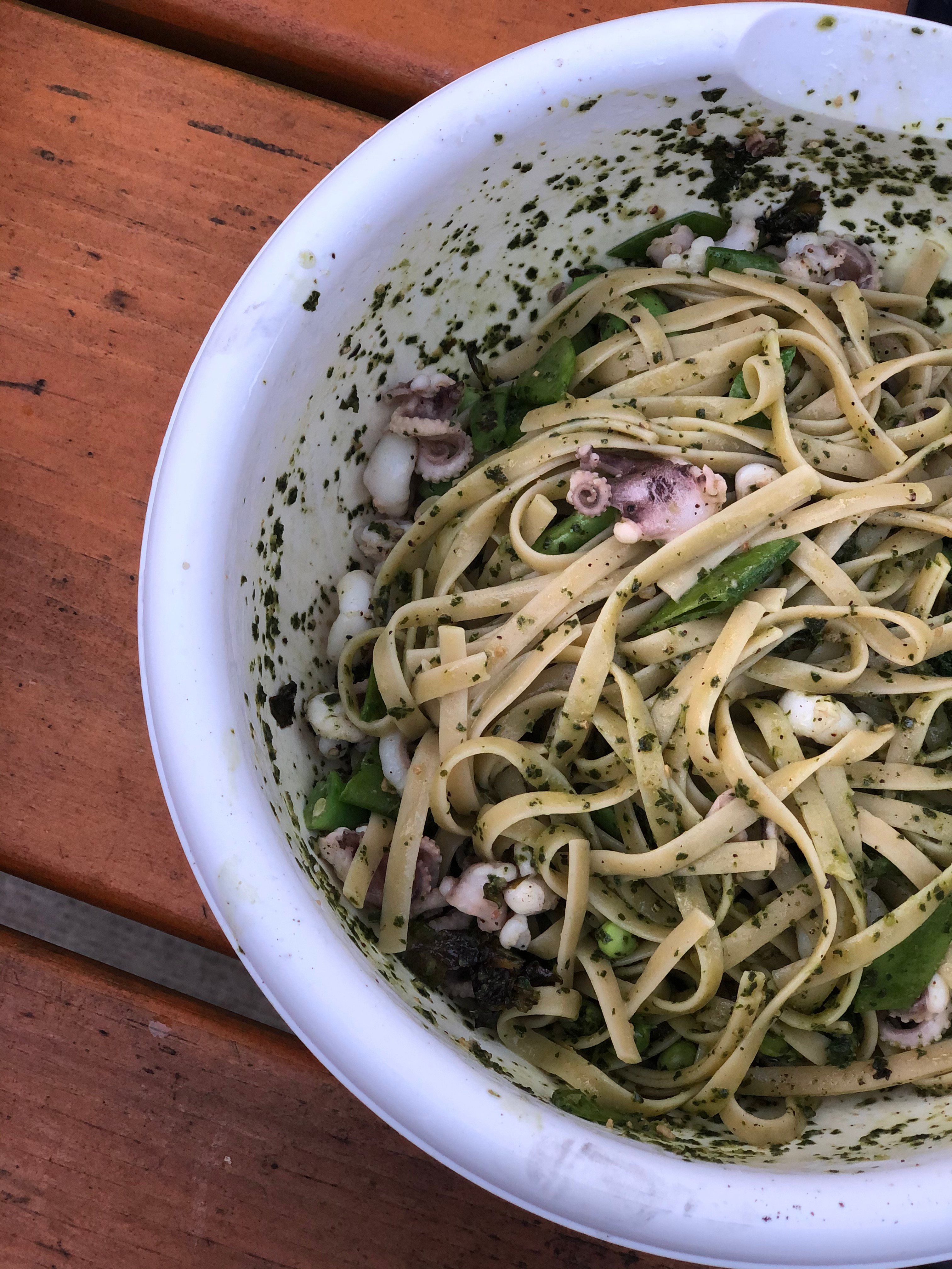 Baby octopus pasta with pearl bocconcini, sugar snap peas, and kale pesto.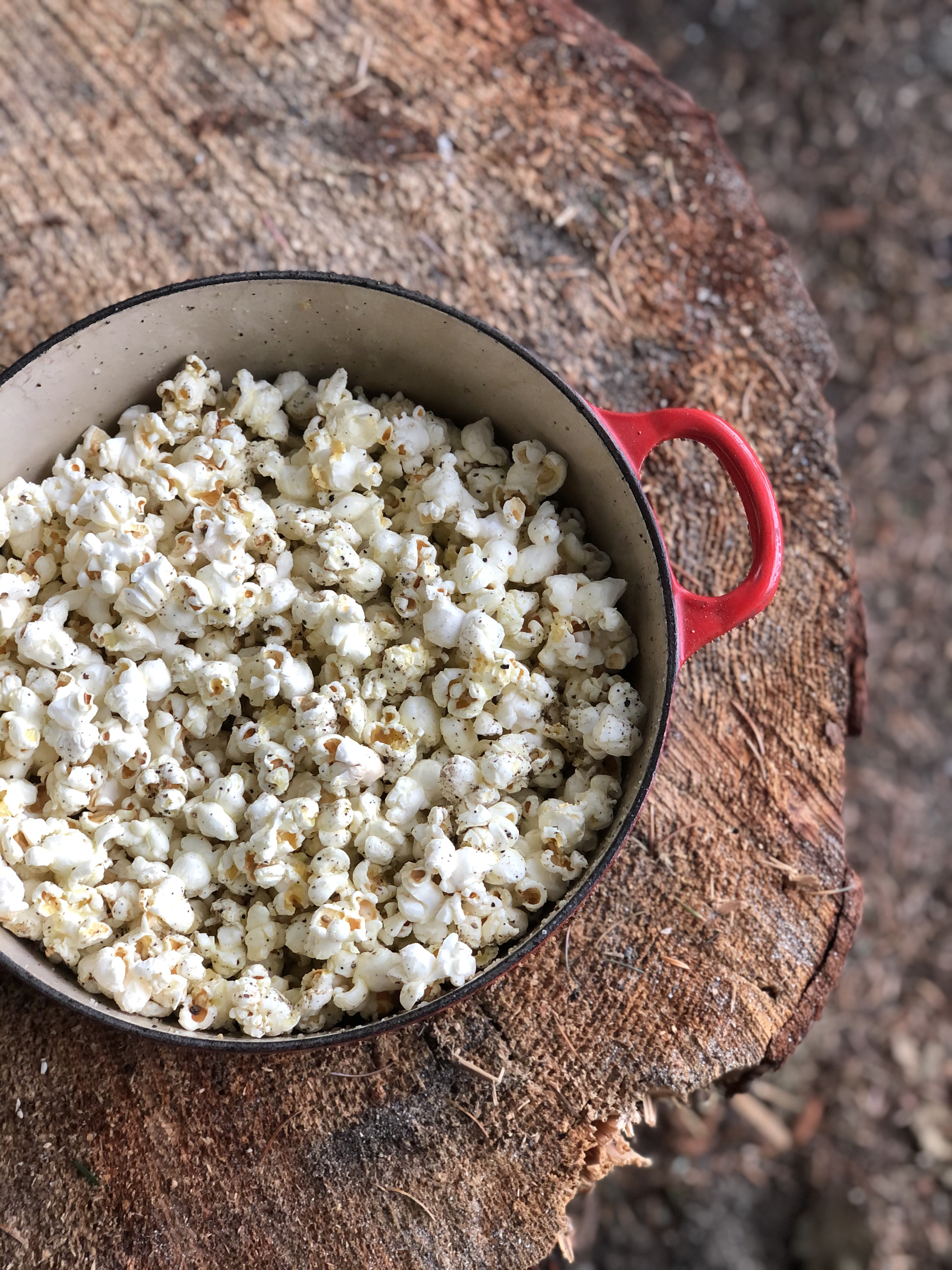 Popcorn with olive oil and black pepper.

Hope you enjoyed the glimpse of what filled our stomachs during our two month road trip. We would love to hear what kind of food you make when you go camping, so feel free to comment.
Cheers!